65% Sea Island Cotton – 20% Silk – 15% Cashmere Intimate Blend
Nm. 2/60.000
It distinguishes itself for its capacity to be an "all season" article, our Sea Island Cotton – the best cotton in the world – is skillfully blended with silk and the finest cashmere to create a unique blend resulting in a hand feel that engages the senses to the core.
In the finished product one is able to appreciate the blend of the fibres, the fine and strong long cotton fibre, the smoothness, softness and sheen of the silk, are enriched by the soft embrace of the Cashmere. Research and development have allowed us to create this new magical article, a unique blend of three fibres which know no boundaries, seasons, gender or age.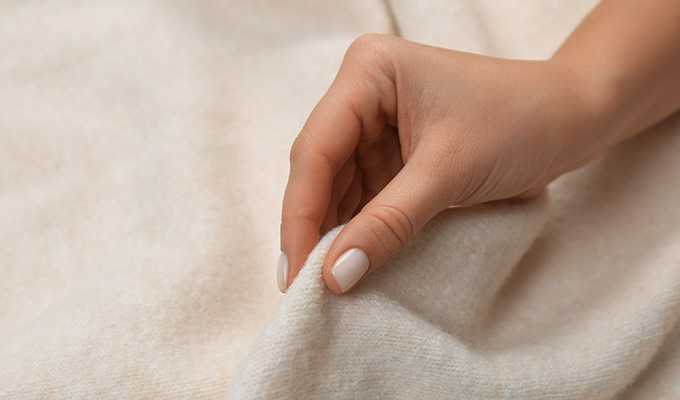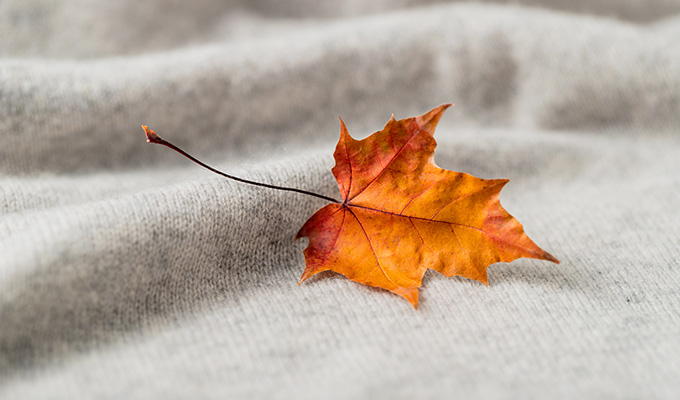 Our history has taught us to dare, to research and seek out the best and most refined raw materials, research merges with passion, and the new article SEALIGHT is a concrete example of this. Our experience allows us to blend the most precious fibres in the best possible manner in what are defined as intimate blends, so intimate that to the touch the garment is unique and unmistakeable.
A research which allows us to dye such precious and difficult blends, the vegetable fibres of the cotton and the protein base fibres for the cashmere and silk, in the best possible way. We are able today to supply a harmony of fibres and colours to our customers, being able to dye all kinds of colour tones. Sea Island never ceases to amaze and to transmit those ethereal and timeless sensations .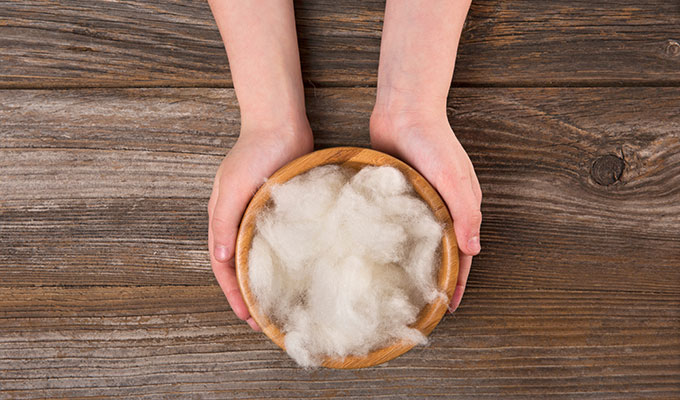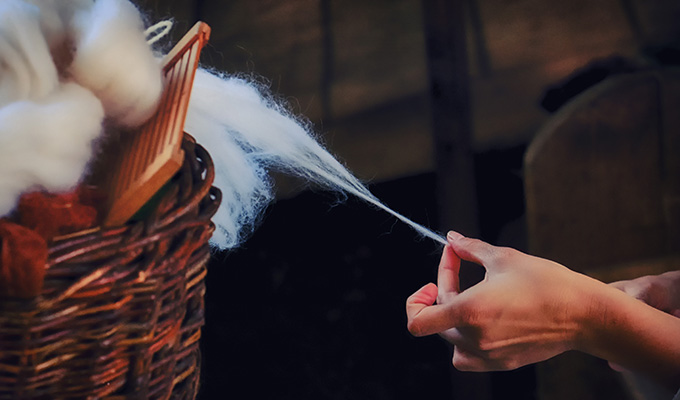 The exceptionally long fibres of the Sea Island Cotton are combined with the most precious Mulberry Silk and strictly white for white contamination free cashmere. Skilled hands ennoble and enrich this article to make it unique and up to the high standards of the VIVERE SEA ISLAND family.
A new pearl within our precious project
Quality, passion, patience and research have always been the intimate blend of our company which has brought us today to produce the new and unmistakable SEALIGHT, it is not just a product but a philosophy to be worn.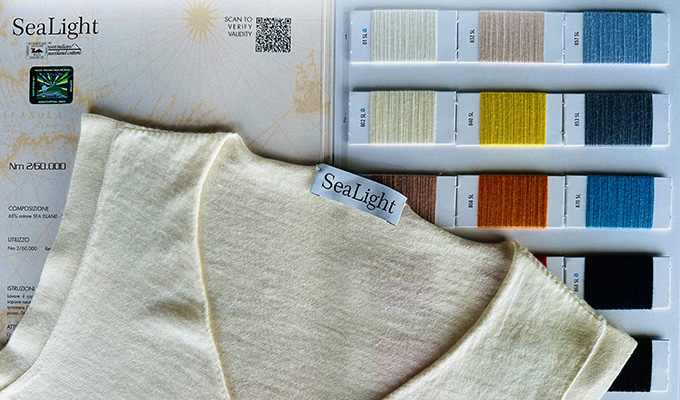 The equilibrium of the senses. When equilibrium becomes Alchemy.